Promo: $10 Pays Your First Week*
LG 65" 4K UHD LED Smart TV 65UN7000PUB
LG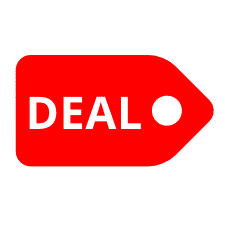 Select Store For Pricing:
Number of Payments:
Total Cost To Own:
Pricing, availability and participation may vary by location. Pricing valid at selected stores.
LG 65" 4K UHD LED Smart TV Features:
Put your entertainment on display with this LG smart TV that features 4 times the resolution of a standard TV with enhanced color, contrast, clarity and detail.

Watch your favorites with a widened viewing angle up to 60 degrees without losing color and detail and enjoy action and color in the best possible light with the Quad Core Processor.

Enjoy convenient voice control and compatibility and pair with smart assistants like Google home and Alexa, and easily find your entertainment with WebOS that delivers access to a huge library of content.

Active HDR automatically elevates the beauty of your favorite scenes by supporting a wide range of formats to adjust the picture, scene-by-scene.

TrueMotion 120 and the 4K upscaler deliver the best, most-optimized content to give entertainment and gaming a whole new look.
Resolution: 3,840 x 2,160
Refresh Rate: 60Hz, TruMotion 120
Display Type: LED
Technology: Real 4K IPS Display, Active HDR
Audio: Ultra Surround
Connectivity: WebOS
Product Type: TVs
Size: 59.5" Diagonal
Dimensions:
With Stand: 53.9"W x 10.6"D x 33.9"H
Convenience: 2 USB 2.0, 1 Ethernet, 1 Optical, 3 HDMI
Spec Sheet
Choose the ownership option that works best for your budget.
Option 1: Own it in 6 Months
We'll give you a great discount off your product's original price as long as you complete your payments within 6 months. (Note that if you're in CA, HI, NY, or WV, the period varies from 4 months to 6 months)**
 
Option 2: Early Purchase Discount
Did you miss your same-as-cash deadline? Don't worry. We'll still give you a discount off your product's original price if you can complete your payments early.
 
Option 3: Small, Fixed Payments
Just make your regularly scheduled payments and you'll own your item at the end of your agreement.
 
Option 4: Pick Up Where You Left Off
If for some reason you need to pause your payments, you can get the product back (or comparable item), and pick up where you left off.
AutoPay: Automatically make your regularly scheduled payments.
Pause Payments: Life happens, and we're here to help. Return your item at any time and we'll pause your payments at no penalty. When you're ready, get the product back (or comparable item), and pick up where you left off. You don't lose the money you already paid. Note that we only store your payment history for 2 years, so you'll need to bring your last payment receipt as proof for reinstatement.
Pay Online: Make Payments anywhere, anytime with the Rent-A-Center Mobile App or website.
Pay by Phone: Call your local store and pay by phone ($1.99 convenience fee may apply).
Pay In-store: Visit your local store to pay in person.