Promo: Save 20% Off Total Cost*
– Ask Associate to Apply Code "SAVE20"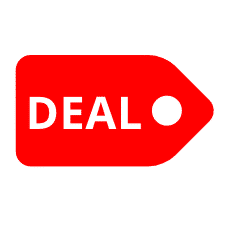 Select Store For Pricing:
Number of Payments:
Total Cost To Own:
Pricing, availability and participation may vary by location. Pricing valid at selected stores.
Coralayne 6-Piece King Bedroom Set Features:
Sleep like royalty this 6-piece king bedroom set designed with glitz and glam in mind and adorned with a diamond tufted upholstered headboard.

Channeling that Hollywood flair you've been dreaming of, this bedroom set features silver and chrome finishes with bejeweled accents.

The mirror features an arched cap rail and beveled glass while the dresser is adorned with silvery, textured drawer fronts, decorative mirror panels and round, turned, bun feet.

Hardware has a beautiful, bejeweled face on chrome, rectangular drawer pulls, and drawer constructions feature an English dovetailed design with ball bearing side guides.
Style: Modern
Finish: Mid-Sheen Silver Finish
Bed Type: King
Set Pieces: 6
Product Type: Bedroom Sets
Configuration: King Headboard, Rails, King Footboard, Dresser, Mirror, 3- Drawer Nightstand
Materials: Hardwood solids
Dimensions:
Bed: 81.88"W x 89.88"D x 62.25"H
Dresser: 65"W x 19"D x 39"H
Mirror: 42"W x 2"D x 37"H
Night Stand: 26"W x 19"D x 29"H
Spec Sheet
Choose the ownership option that works best for your budget.
Option 1: Own it in 6 Months
We'll give you a great discount off your product's original price as long as you complete your payments within 6 months. (Note that if you're in CA, HI, NY, or WV, the period varies from 4 months to 6 months)**
 
Option 2: Early Purchase Discount
Did you miss your same-as-cash deadline? Don't worry. We'll still give you a discount off your product's original price if you can complete your payments early.
 
Option 3: Small, Fixed Payments
Just make your regularly scheduled payments and you'll own your item at the end of your agreement.
 
Option 4: Pick Up Where You Left Off
If for some reason you need to pause your payments, you can get the product back (or comparable item), and pick up where you left off.
AutoPay: Automatically make your regularly scheduled payments.
Pause Payments: Life happens, and we're here to help. Return your item at any time and we'll pause your payments at no penalty. When you're ready, get the product back (or comparable item), and pick up where you left off. You don't lose the money you already paid. Note that we only store your payment history for 2 years, so you'll need to bring your last payment receipt as proof for reinstatement.
Pay Online: Make Payments anywhere, anytime with the Rent-A-Center Mobile App or website.
Pay by Phone: Call your local store and pay by phone ($1.99 convenience fee may apply).
Pay In-store: Visit your local store to pay in person.