Start Your Order
Complete the order form below, then your store will call to finalize your order and schedule delivery.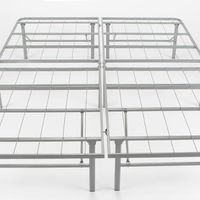 Ashley Full Premium Platform Bed Frame
M91X22
Number of payments:
Total Cost To Own: $
Same as Cash Price: $
Pricing, availability and participation may vary by location. Contact your store for details. Pricing valid at participating locations within selected state..
Claim Offer
Hide Offer
Just want your store to contact you?
Submit Contact Information
No store assigned!*
Please choose a store to continue:
NOTE: Change may result in a price change.
Unlock Instant Happiness!
Unlock Instant Happiness!